About ASPION: Smart data loggers and energy-optimized electronics
We are a high-tech company specialized in modern sensor technology based in Karlsruhe, Europe's third largest IT cluster and leading innovation location as IT region. Since 2011, our team around the managing director duo Michael Wöhr and Martina Wöhr has been developing and marketing energy-optimized, smart sensors with wireless communication for use in industrial 4.0 environments. Since 2014, the focus has been on own product developments in the area of transport monitoring.
With the ASPION G-Log shock sensor, we have developed an intuitively operable shock sensor for cost-effective transport monitoring and successfully established it on the market. In our customer-oriented further development we attach importance to a simple, intuitive operation with simultaneously increasing complexity, for example with smartphone apps, cloud memory and network functionalities. The innovative ASPION complete system consisting of data loggers, software and apps has already received several prestigious awards.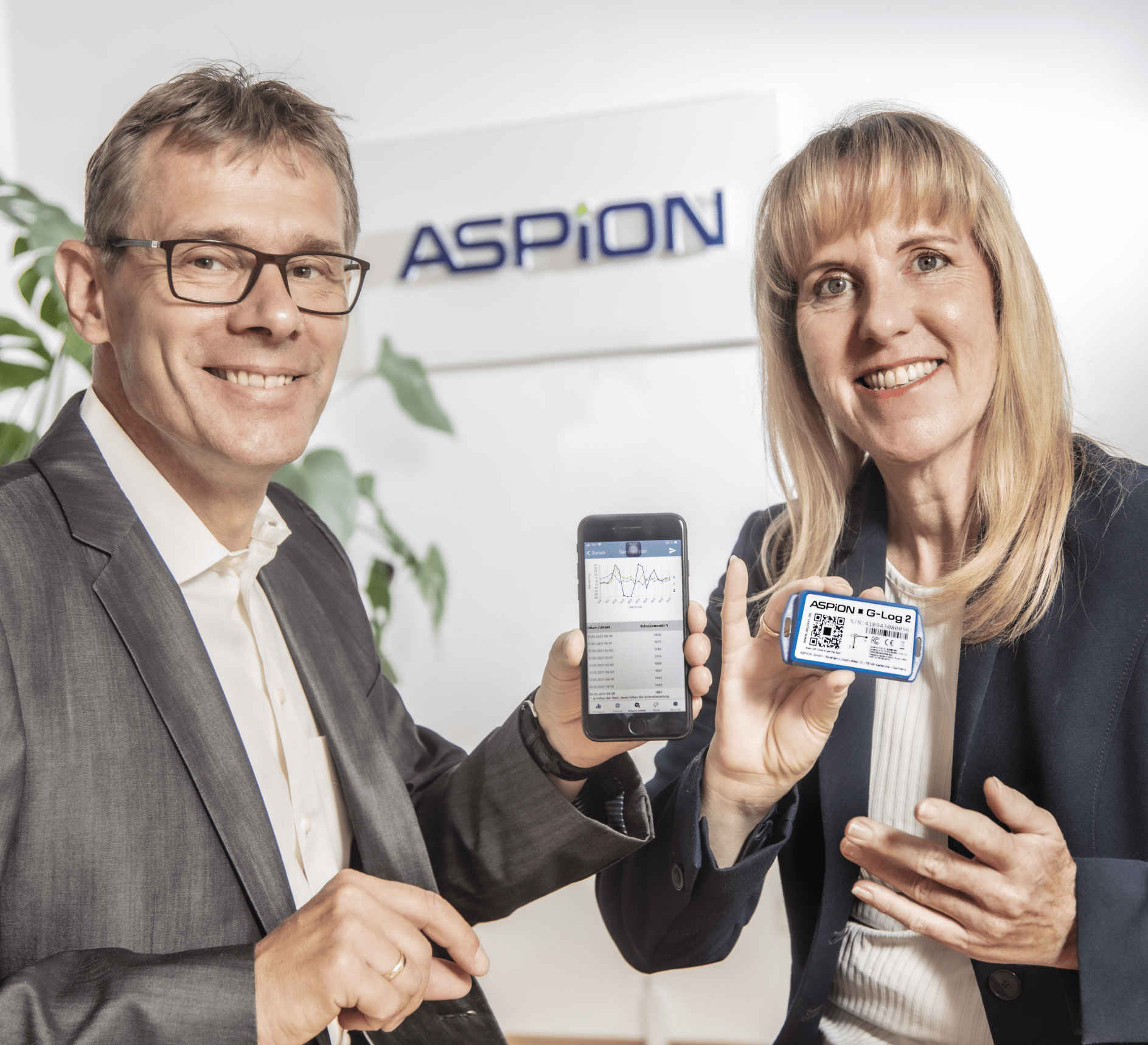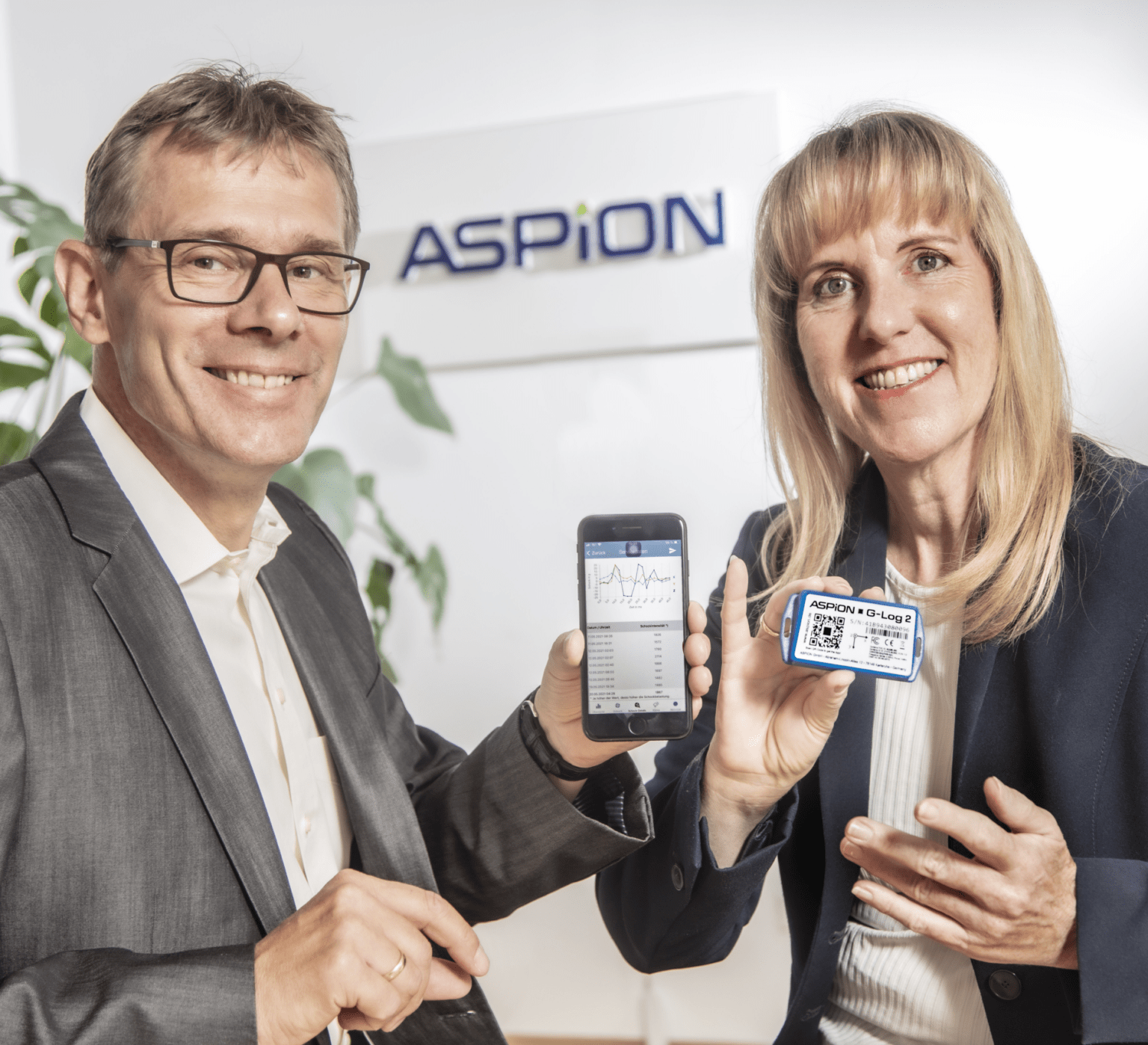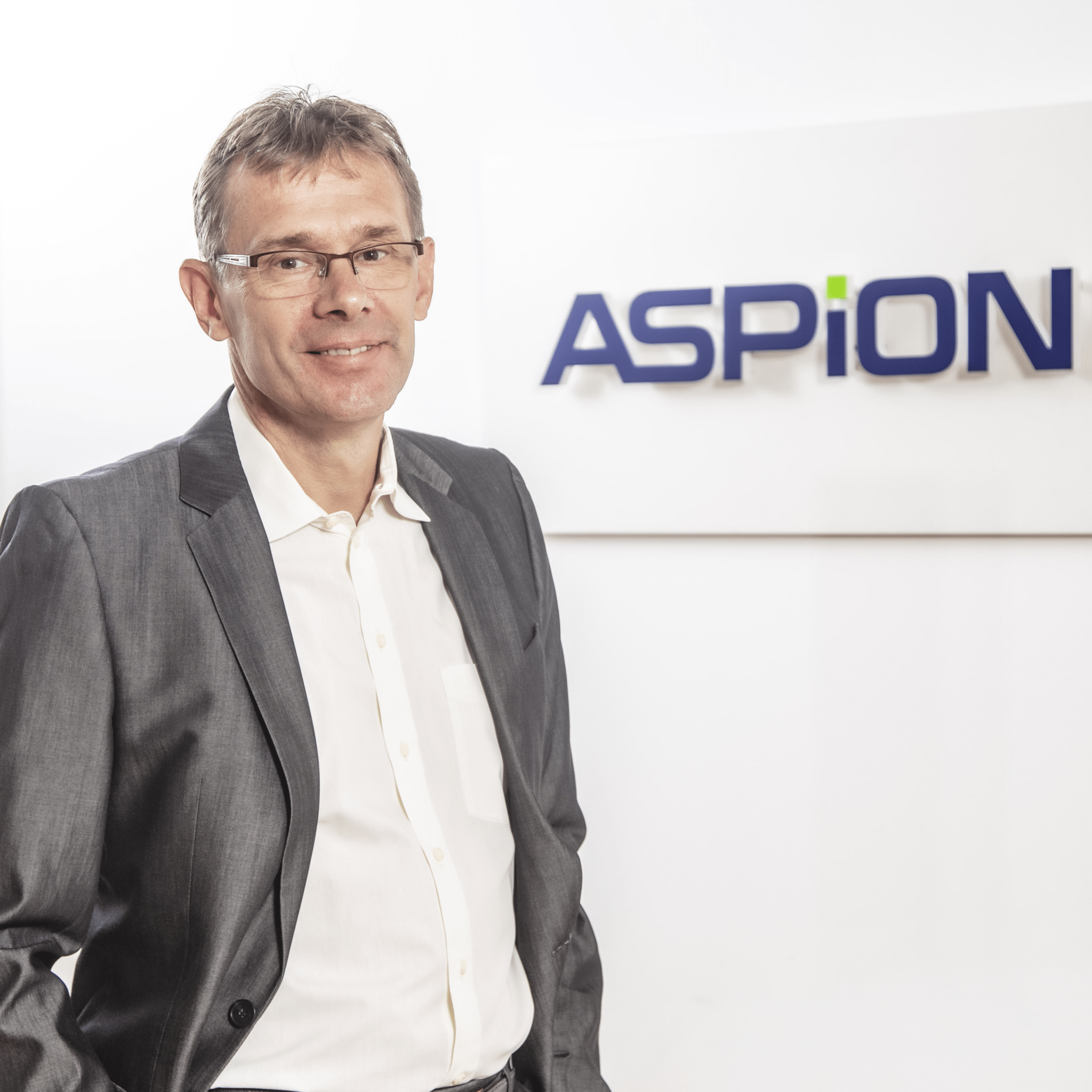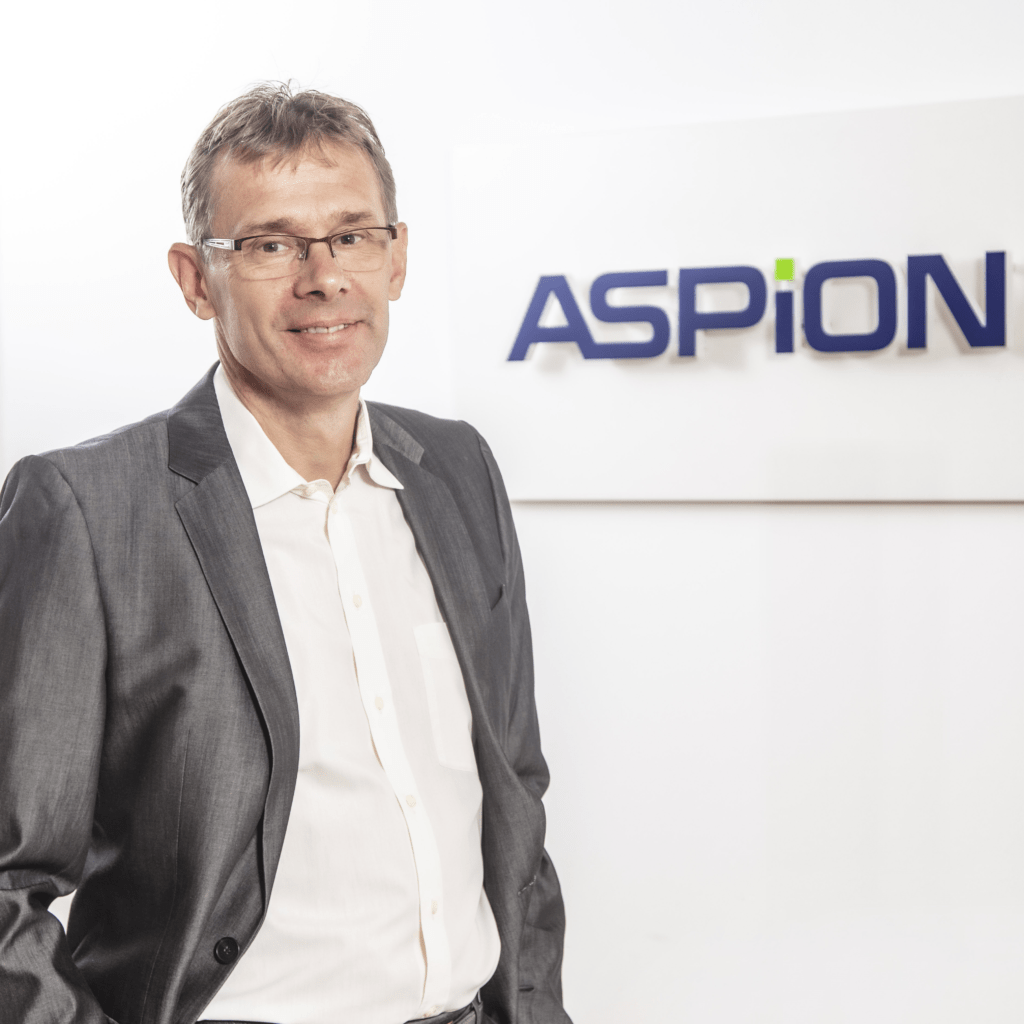 A passion for electronics innovation
Michael Wöhr founded ASPION GmbH in 2011 with ample professional experience in electronics development and project planning. As a graduate engineer in electrical engineering, he realized his ideas of energy-optimized sensor solutions for industry. With over 20 years of experience in research and development, team, project and quality management at home and abroad, he lives his passion at ASPION every day anew: the development of energy-optimized, innovative electronics - made in Germany.
A passion for customer needs
As a graduate computer scientist, Martina Wöhr understands how to communicate complex relationships between customers and development. With over 15 years of experience in the high-tech sector in marketing, communication, sales and project business, she puts her heart and soul into taking care of our customers' needs. As an expert in communication, sales and project business, she is responsible for the expansion of direct sales, marketing and the development of our partner companies and the forthcoming internationalization.
If you would like to learn more about ASPION GmbH or our product range or if you would like to make your company sustainable in the field of industry 4.0 applications, simply contact us via our contact form or by telephone during our business hours. We are looking forward to supporting you in the field of smart sensors soon.