Sustainability
As an innovation-driven company, we also contribute to responsible and sustainable production with our new and further developments. Unlike simple shock indicators and shock sensors, which are usually designed as disposable products for one-time use, the reusable ASPION
G-Log data loggers impress with longevity. The intelligent, energy-optimized mode of operation ensures long battery runtimes and long shelf life.
Replacing the battery can be done in seconds with the ASPION G-Log 2 without any assistance - and is also significantly cheaper and more resource-efficient than buying a new device.
For used ASPION G-Log data loggers, we offer battery replacement as part of a complete
overhaul - not only for the good of the environment, but also at attractive prices.
Simply send us your inquiry to info@aspion.de – we will be happy to advise you!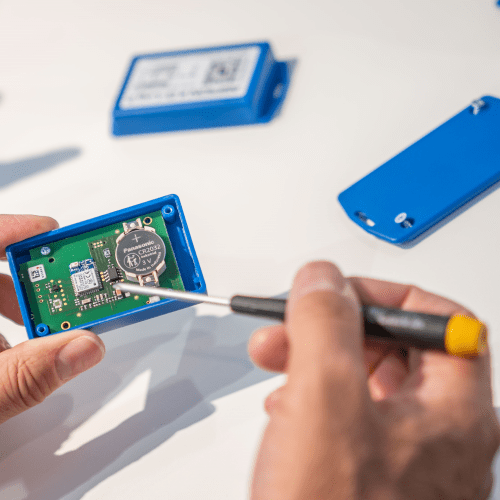 Return of used ASPION data loggers
ASPION data loggers that are no longer in use can be returned to us as the manufacturer at any time free of charge.
Please send the devices to the following address:
ASPION GmbH
Return of used devices
Alte Kreisstrasse 40
76149 Karlsruhe, Germany
If you have any questions, please contact our support by e-mail at support@aspion.de.