Easy handling of ASPION sensors via apps, NFC transmission and powerful software
Smart Apps, PC-Software & Cloud
There are several ways to make the operation of the sensors smart and efficient: With the Smartphone App - for Android devices and now also iPhones - you can read the sensors conveniently and wirelessly via NFC. Recorded shocks or temperature events can be read off immediately and forwarded by e-mail or automatically transferred to a cloud memory. The ergonomic PC software ASPION G-Log Manager is used for commissioning such as setting threshold values, start and stop functions, battery capacity testing and evaluation analysis.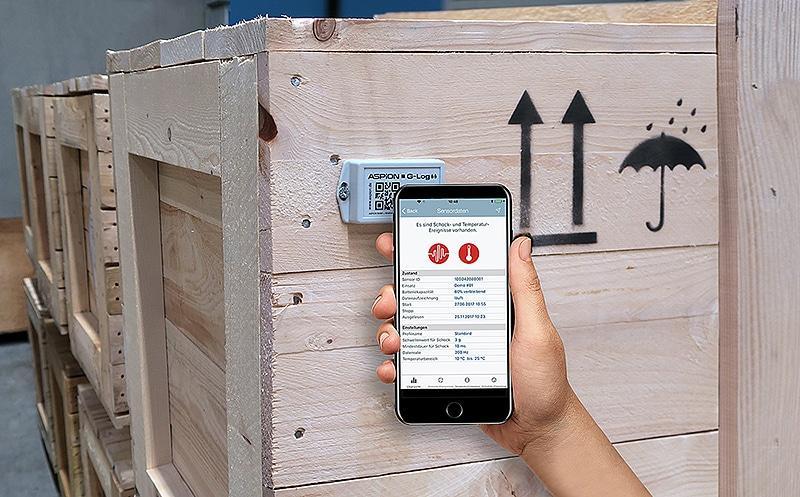 In the ASPION customer portal you can download the current version of the PC software ASPION G-Log Manager free of charge. In addition, the customer portal provides further valuable information for you: Manuals, information material such as price lists, whitepapers on the effect of acceleration, as well as answers to questions about the sensor and much more. Register right here!
The software-based service G-Log Premium is available as an extension to the PC software: This extends the scope of the shock sensors by a cloud memory, location information and network functionalities. The solution organizes the fully automatic transmission of data via smartphone via a protected cloud storage for central provision. Network functions complement shared data management, usage and archiving, especially in larger companies.