ASPION G-Log Premium - manage sensors flexibly with cloud transfer
The software-based service ASPION G-Log Premium extends the performance range of the shock data loggers with cloud storage: you receive recorded data directly in real time when reading them out and optionally also start ASPION G-Log 2 data loggers via app. The solution automatically transfers the events recorded in the shock recorders as well as the current GPS position of the smartphone with the ASPION G-Log app to a protected, TÜV-certified cloud storage hosted in Germany - and from there directly to your desk!
The new version 6 now significantly expands the range of functions: From now on, the simple start-up of ASPION G-Log 2 shock and climate loggers is possible via app, regardless of location. This gives you full flexibility and at the same time guarantees transparency and process reliability!

The advantages at a glance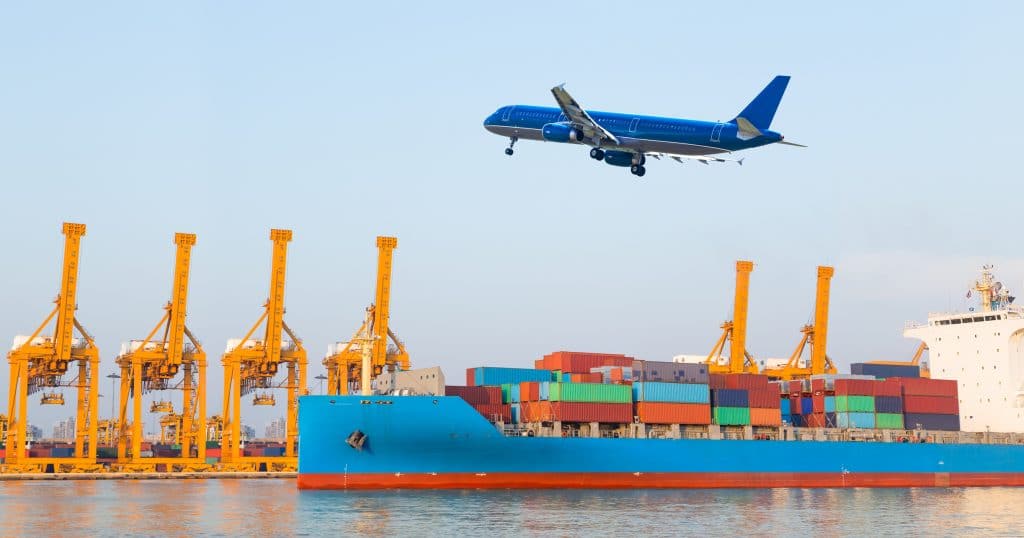 Fields of application
ASPION G-Log Premium can be used wherever simple and secure tracking of transport events is required. Especially when shipping high-value goods that change locations for use several times, the service enables cost-effective monitoring of transport routes without the use of expensive hardware or infrastructure - the smartphone is simply used.
Industrial customers receive increased flexibility, transparency and process reliability. In particular, cooperation in distributed structures and with suppliers is supported in a user-friendly and transnational manner.
How it works
ASPION G-Log Premium can be used as a cloud service with all ASPION data loggers. The solution transfers the shocks, vibrations and climate evaluations recorded in the devices to a protected cloud storage via smartphone app in a fully automated way. In addition, the current GPS position is recorded and stored when the sensor is read. Your PC software immediately shows you when new evaluations are available. The information obtained allows you to record and graphically output seamless evaluations of transport routes and events that occur.
For ASPION G-Log 2 shock and climate loggers, the new version 6 allows them to be activated flexibly, quickly and easily directly via smartphone app for data loggers with delivery state. Each new activation is automatically transferred to your PC software. This gives you full control and transparency over all data loggers at any time and from any location.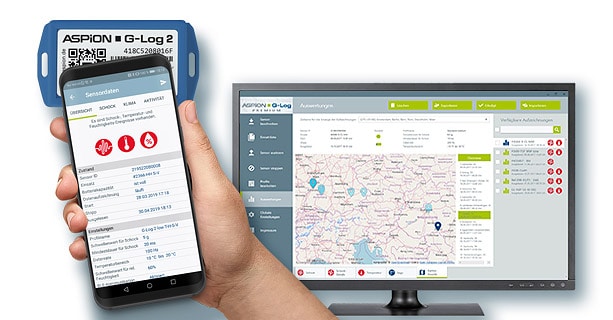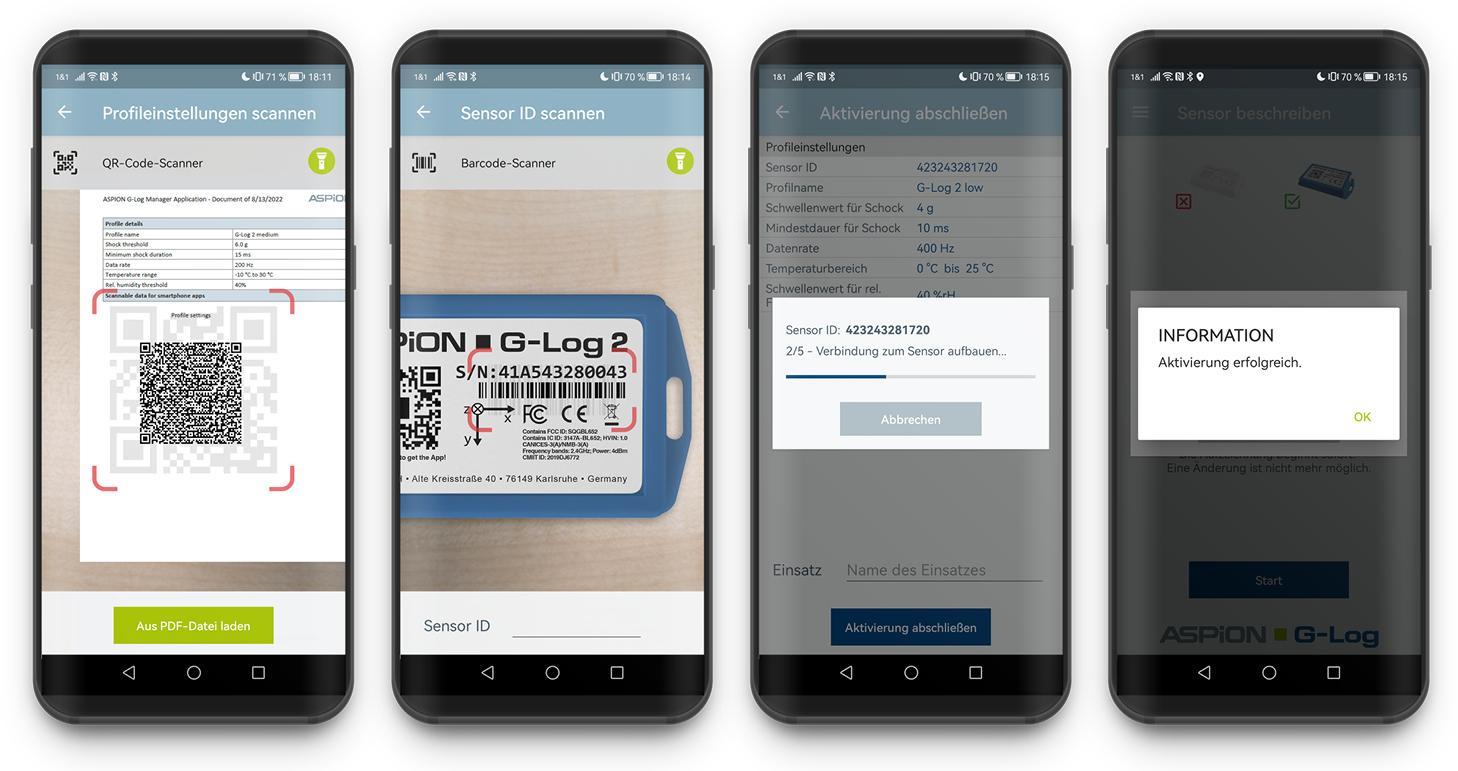 You can get to know the cloud-based service ASPION G-Log Premium without obligation: Convince yourself of the performance of the data loggers and their advantages with a test run. Get in touch with us today. We look forward to your inquiry.