Transparency and Security in the Supply Chain: Digital Shock Recorder
ASPION G-Log Shock Sensor
The robust, durable and cost-effective shock sensor ASPION G-Log enables the complete recording of vibrations, shocks and temperature data during the transport of goods and merchandise. The small, compact housing design complies with IP 50 standards and the shock recorder can be adapted to all individual requirements.

The advantages at a glance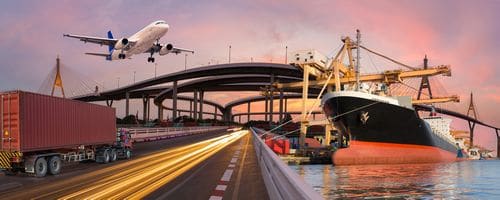 Wide range of applications
The ASPION G-Log shock sensor was specially developed for the transport monitoring of sensitive goods and merchandise. The shock recorders are used especially in machine and plant construction, in the automotive and electronics industries as well as in logistics and packaging.
Also for testing packaging, revealing shocks during setting down or loading processes, load testing in automated warehouses or vibration tests and many other applications ... ASPION G-Log shock recorders are successfully used everywhere in industry.
The G-Log shock recorder is attached to the transported goods before shipment, initialized with threshold values and activated. Throughout the entire transport route, the shock recorder stores events such as shocks, vibrations or temperature fluctuations that occur outside the preset tolerance limit. The recorded data can be read out and automatically transmitted at any time using a smartphone app or PC software and USB card reader.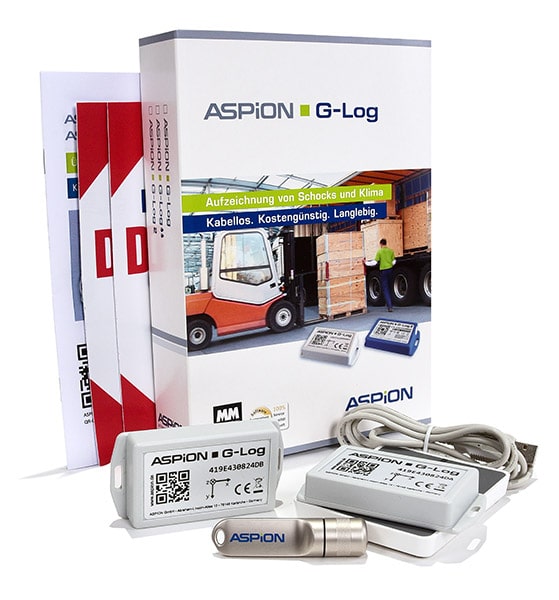 The ASPION G-Log starter package contains:
2 sensors
USB card reader
sticker "data logger inside"
Software and App
for 199 Euro
Order your starter package now and protect your goods.