Whether medium-sized or large companies: ASPION's more than 500 customers include well-known companies of all sizes from numerous industries. They come from the fields of mechanical and plant engineering, medical and measuring technology, automotive suppliers, the energy and electronics industry, but also from the fields of shop fittings, façade construction, logistics and packaging. Our customers deliver their goods all over the world mostly by multimodal transport, always safely accompanied by ASPION G-Log sensors. They are not only optimally equipped in an emergency when it comes to transparency and clarification in the event of damage, but also receive revealing details when testing packaging and unusual events during transport.
Customers report on their experiences with ASPION data loggers
"Our state-of-the-art green hydrogen production plants meet the highest market requirements and industry standards in water electrolysis technology worldwide. To ensure this, we rely on ASPION's complete solution for quality assurance of shock-sensitive components during global transportation.
thyssenkrupp nucera and also our suppliers conveniently commission the ASPION G-Log 2 data loggers by smartphone. Via QR code and app, the loggers can be activated flexibly worldwide - completely process-safe and without extensive training. Handling is intuitive and has seamlessly integrated into our existing supply chain processes. Thanks to shared data access and automated cloud transfer, we have a complete overview at all times and can respond immediately to extraordinary events."
Stefan Heimann, Manufacturing Engineer
Technical Procurement and Fabrication Module
thyssenkrupp nucera AG & Co. KGaA
"When it comes to reflectors for large earth-bound telescopes, the surface accuracy must be right down to a few micrometers - both after production and after multimodal overseas transport to the destination. Vibrations, temperature fluctuations and humidity can have a negative impact and damage the precision components, which weigh several tons. To prove quality, we rely on data from the ASPION G-Log 2 shock and climate data logger.
Based on the evaluations, we can simulate whether changes to the material may have occurred during transportation and thus detect hidden damage in transit. In order to exclude local effects, we install several data loggers at different installation points if required. Reading out the password-protected data via smartphone app by the customer is very easy and has become part of our quality assurance."
Lutz Stenvers, CEO
mtex antenna technology gmbh
"By now, the handling of the sensors and the software is a regular, automated process for us. In order to gain even more transparency with the data, we have already been using a data logger directly on the machine and a second one on an additional component, such as the control cabinet, for our shipments for years.
Our shipping staff knows exactly where and with which settings the G-Log has to be attached. For each machine type, we have predefined a suitable profile in the ASPION PC software, so all that needs to be done when deploying it is to select it - this is very easy to do."
Maximilian Mayer, Project Manager Transport and Shipping
Erwin Junker Maschinenfabrik GmbH
Read the detailed testimonial in MM MaschinenMarkt (in German only)
"To monitor the transport of our highly automated precision machines for shocks and impacts, we have successfully relied on the ASPION G-Log shock data loggers for years. When shipping our machines worldwide, the necessary infrastructure for safe and transparent transport is not always in place. Especially in case of damage, the responsibility is usually not traceable. Previously used one-dimensional shock indicators provided neither time stamps nor evidence. For self-assurance and to find systematic weak points, it was necessary to break down this "black box".
During the extensive market research and intensive testing, the advantages of the ASPION G-Log became immediately apparent - the meaningful shock details in milliseconds and the consistently simple handling including problem-free installation have completely convinced our employees and customers."
Bernhard Sporleder, Project Coordinator
VOLLMER WERKE Maschinenfabrik GmbH
"We use the ASPION G-Log 2 shock data loggers for the worldwide transport of our switch cabinet controllers. Since these are very expensive and sensitive, we decided on the solution from ASPION - and have had consistently positive experiences with it. The very simple handling, the many configuration options as well as the monitoring of temperature and humidity have convinced us very much.
It is also extremely convenient that the recorded data is already read out by our employees on site when the controllers arrive at the customer's premises and sent to the company via the ASPION app. An evaluation with corresponding prefabricated documentation can be created immediately.
A very big advantage is also the replaceable battery of the data logger, which is a significant contribution to sustainability. The favorable price ultimately rounds off the system."
Ulrich Wiewel, Head of Test Field Quality Assurance
"After extensive testing, we recently started using the Aspion G-Log 2 sensor to monitor the global transport of our circuit breakers. The data logger has the ability to select the transport class 2M4 to 2M6 according to IEC 60721-3-2 Ed. 3.0 standard. If thresholds within a transport class are exceeded, these events are recorded and marked in red. This has the great advantage that it can be quickly recognized whether the standard has been complied with or not. Expert knowledge is no longer required.
The shock data logger can be easily read out with any smartphone. The data can be sent by e-mail. This helps us to quickly assess the transport regardless of distances. The sensor is easy to mount and has a very low weight. In addition, there is no need for further expensive calibration as with some other transport loggers."
Heike Steigert, Test Field Engineer Mechanics and Prototypes
Siemens Energy Global GmbH & Co. KG, Berlin
"In order to safeguard the transport of our highly sensitive NH90 weapon system worldwide, it is essential to record the g-forces acting on the aircraft to be transported in order to detect any possible exceeding of the limits. With the G-Log, for example, a load can be recorded in all axes over the entire flight and then evaluated. The data analysis is extremely practical and user-friendly thanks to the software supplied. Especially when an event is detected, it can be evaluated graphically and the corresponding acceleration can be determined. This enables a precise maintenance operation, so that the aircrafts are ready for operation as quickly as possible and can start their mission."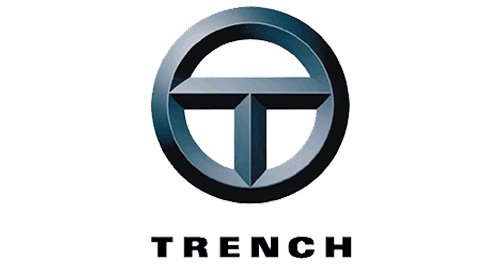 "The problem with our instrument transformers is that damage that occurs during transport is not immediately apparent. For us, it is more than important to know exactly when a critical event occurred. Both the measurement data from our laboratory and the price for the G-Log sensor from ASPION convinced us quite quickly. "
Manuel Hollet, Shipping Manager
Trench Germany GmbH
Read the detailed testimonial in MM Logistik (in German only)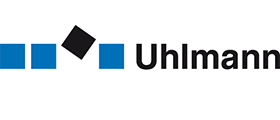 We use the shock sensors to monitor the transport of our high-quality pharmaceutical packaging machines and to track transport or loading damage. The shock sensors have proven themselves right from the start and provide us with very good service in the argumentation of damage to insurance companies or customers.
Rolf Geiger, Head of Export & Shipping
Uhlmann Pac-Systeme GmbH & Co. KG
Read user story published in different magazins (in german only)

"We import photovoltaic panels from Asia. Our experience with transport damage and the unpleasant disputes have led us to organise the complete transport ourselves. The G-Log 2 shock and climate data loggers from Aspion were used from the very beginning. The high quality and level of detail of the recorded data has significantly strengthened our negotiating position with the insurance companies. The days are over when transport parties blamed each other."
Alexander Marxreiter, Managing Director
pv-sos GmbH
Read user story published in different magazins (in german only)
We cooperate with renowned partner companies. As a customer you can turn to these companies and of course to us directly. The ASPION partners and we are at your disposal with words and deeds at any time.