Data loggers in energy technologies
Early warning system for damage in transit in the field of power engineering
When transporting energy technology equipment, large masses are often involved, such as transformers, generators or high-performance inverters and control cabinets. Even relatively small shocks can cause a lot of damage. But what if you don't know what happened to your shipment during transport? Manuel Hollet, Shipping Manager at Trench Germany GmbH, puts the problem in a nutshell: "Damage to our instrument transformers that occurs during transportation is not immediately apparent.. For us, it is therefore more than important to know when exactly a critical event occurred." Mechanical shock indicators, which are often still in use, offer no real benefit. They are unsuitable for transparent, seamless transport monitoring because they indicate that a critical event occurred, but neither when nor how often.
The ASPION G-Log system, the "black box" for transportation
If you want to play it safe when shipping your products, rely on the ASPION G-Log system, just like the Trench Group. The lightweight and compact ASPION G-Log data loggers are attached to the most sensitive components. There, the data loggers record all critical events over the entire transport duration and allow the data to be read out via smartphone app at any time.
The switch cabinet control systems from Ibbenbüren-based Keller HCW GmbH are also sensitive to rough handling due to large point masses. Ulrich Wiewel, Head of the Quality Assurance test bay, praises the easy handling of the ASPION solution, the many setting options and the monitoring of temperature and humidity. He comments: "It is also extremely convenient that the recorded data is already read out by our employees on site when the controllers arrive at the customer's premises and sent to the company via the ASPION app."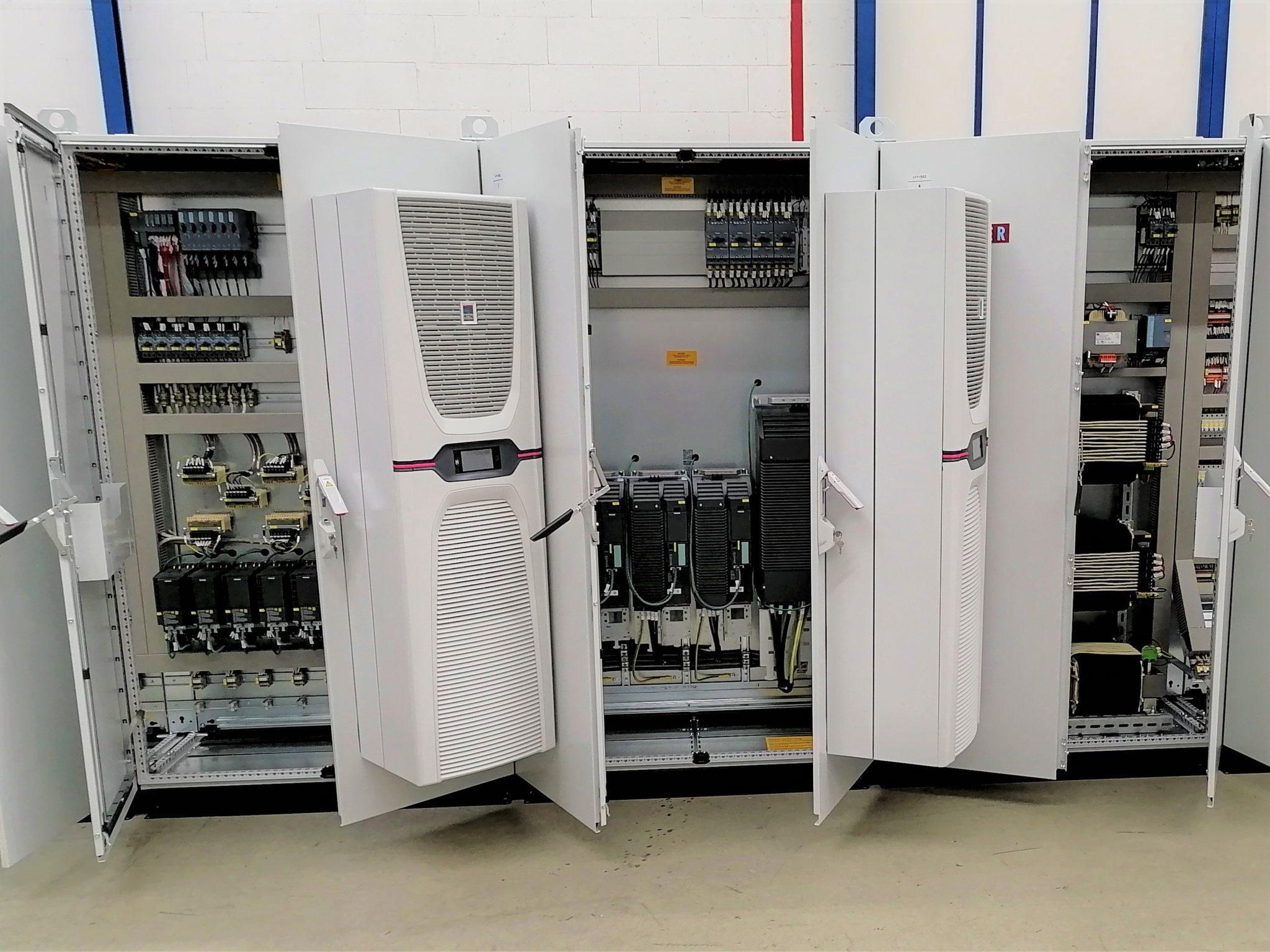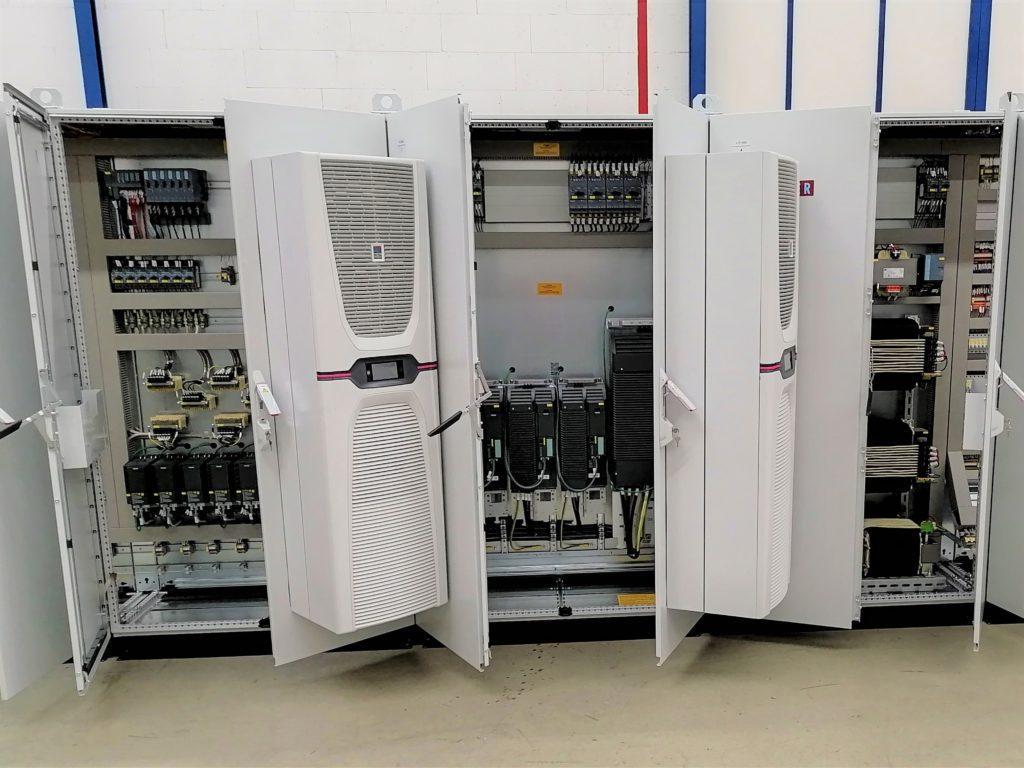 Shock-sensitive control cabinets such as from Keller HCW are monitored easily and reliably using a data logger.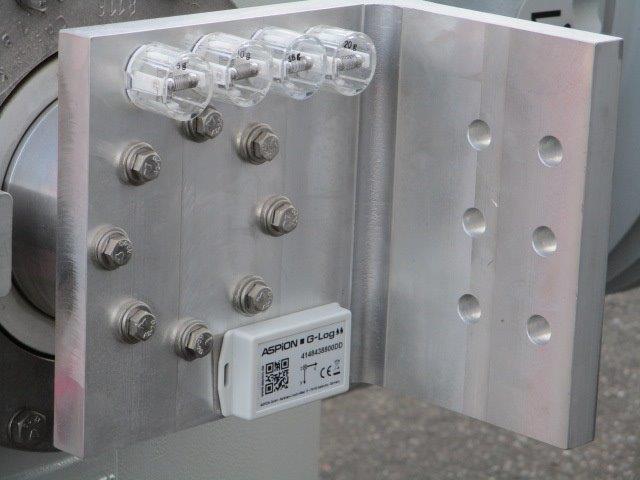 High-voltage instrument transformers from Trench Germany GmbH are monitored with the ASPION G-Log Waterproof even in harsh weather conditions.
Detect transport damage at an early stage
If you can detect damage before commissioning, you will save a lot of trouble, time and costs. The recorded data provides you with clear evidence of when a critical event occurred during transport. After all, it is precisely this data that determines whether the insurance takes effect in the event of a claim. Manuel Hollet explains: "Since we deliver according to Incoterms, these details are extremely relevant for us in the event of damage.
When handling PV modules, it is also important to detect damage, such as hairline cracks, as early as possible, because these can often lead to failures years after commissioning. pv-sos GmbH in Kaufering imports PV modules from China. Managing director Alexander Marxreiter has been relying on the ASPION G-Log system for some time and says: "The high quality and level of detail of the recorded data has significantly strengthened our negotiating position with the insurance companies."
Simple and reliable
Do it like thyssenkrupp nucera, which produces systems for the generation of green hydrogen: for quality assurance of the shock-sensitive components during global transportation, the plant manufacturer, together with its suppliers, relies on ASPION's complete solution. Stefan Heimann, Manufacturing Engineer in the Technical Procurement and Fabrication Module, says: "Via QR code and app, the loggers can be activated flexibly worldwide - completely process-safe and without extensive training. Handling is intuitive and has seamlessly integrated into our existing supply chain processes. Thanks to shared data access and automated cloud transfer, we have a complete overview at all times and can respond immediately to extraordinary events."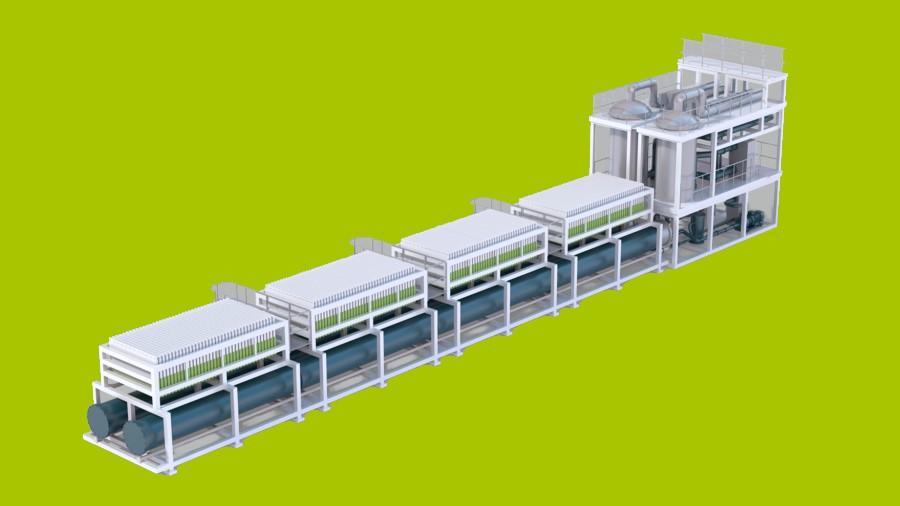 © thyssenkrupp nucera
ASPION data loggers can be activated flexibly and anywhere in the world.
© Siemens Energy Global
Circuit-breakers are monitored in accordance with transport standards to rule out transport damage.

International standards set the framework
Do you not only want to detect transport damage, but also prove it according to standardized rules? Then the transport standard EN IEC 60721-3-2 with its classes 2M4 / 2M5 / 2M6 in combination with the data logger ASPION G-Log 2 is the solution! Siemens Energy Global from Berlin also monitors the transport of their large circuit breakers this way. If values are exceeded in a transport class, these events are stored and marked in red. Heike Steigert, test field engineer Mechanics and Prototypes, praises the convenience of the ASPION solution: "This has the great advantage that it can quickly be seen whether the standard has been met or not."
Quality assurance during worldwide transport
Manuel Hollet, shipping manager at Trench GmbH, a manufacturer of complex instrument transformers, reports that the data loggers pay off from the very first use and detect transport damage early on and before commissioning in the event of critical incidents. " [...] especially the possibility to record critical events over a longer period of time is a real gain in transport safety for us as well as for our customers. This allows us to act at an early stage if a critical event has occurred."
Your entry into digital transport monitoring
Compare now which of our data loggers best fits your requirements and give your supply chain a whole new quality. Our starter packages include everything you need for a smooth start in monitoring your global transports.