Data loggers in mechanical engineering
Seamless transport monitoring of machinery
You are preparing a high-quality grinding machine for overseas transport. Your customer in Taiwan insists on handling according to CIP, so your company bears the transport risk. You have no influence on what your machine will experience during transport. The greatest dangers for machine transports are shocks and impacts, but also harmful climatic conditions. To avoid being left with costly transport damage, you should know where and when damage has occurred and who is responsible for it.
Transparency for your machine transports
Using simple, one-dimensional shock indicators makes little sense. These do trigger in the event of shocks beyond a limit, but only once and without a time reference. This will not help you in disputes regarding Incoterms with transport service providers and insurers. ASPION G-Log data loggers for machine transports offer great security. Numerous machine manufacturers have convinced themselves of the advantages of the ASPION system after intensive testing and have been benefiting for years, not only in the event of damage, as the examples below illustrate.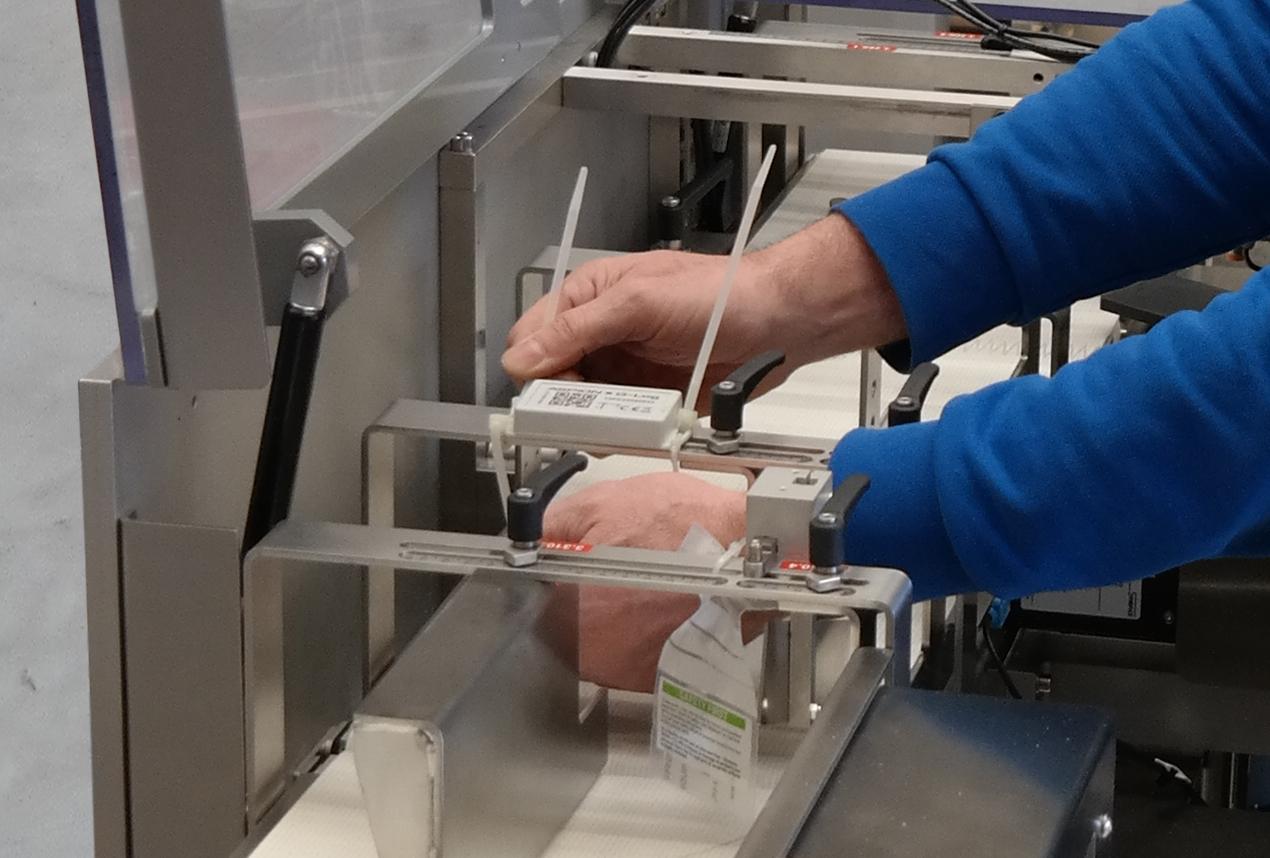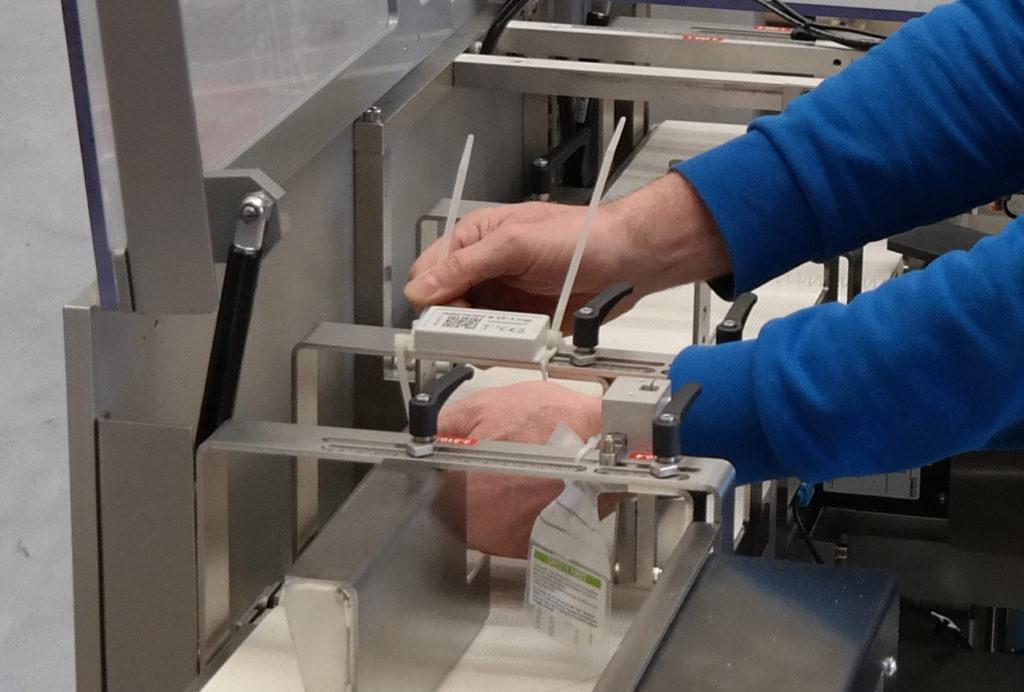 Knowing where: mounting the data loggers
The ASPION G-Log data loggers are as small as a credit card. Choose a mounting point on the machine where particularly sensitive components are located. Some users mount the sensors with double-sided tape, others use cable ties or even magnets. Most secure is screw mounting, for which some manufacturers design their own mounting points. No matter how, ASPION's experts will advise you not only on mounting issues, but also on all aspects of handling: settings for correct shock detection, recommendations for process flow, help with data evaluation. In this way, you can be sure that the truly relevant data is recorded in the event of damage and is available for evaluation.
Maximilian Mayer, Project Manager Transport and Shipping at Erwin Junker Maschinenfabrik: "By now, the handling of the sensors and the software is a regular, automated process for us. In order to gain even more transparency with the data, we have already been using a data logger directly on the machine and a second one on an additional component, such as the control cabinet, for our shipments for years. Our shipping staff knows exactly where and with which settings the G-Log has to be attached. For each machine type, we have predefined a suitable profile in the ASPION PC software, so all that needs to be done when deploying it is to select it - this is very easy to do."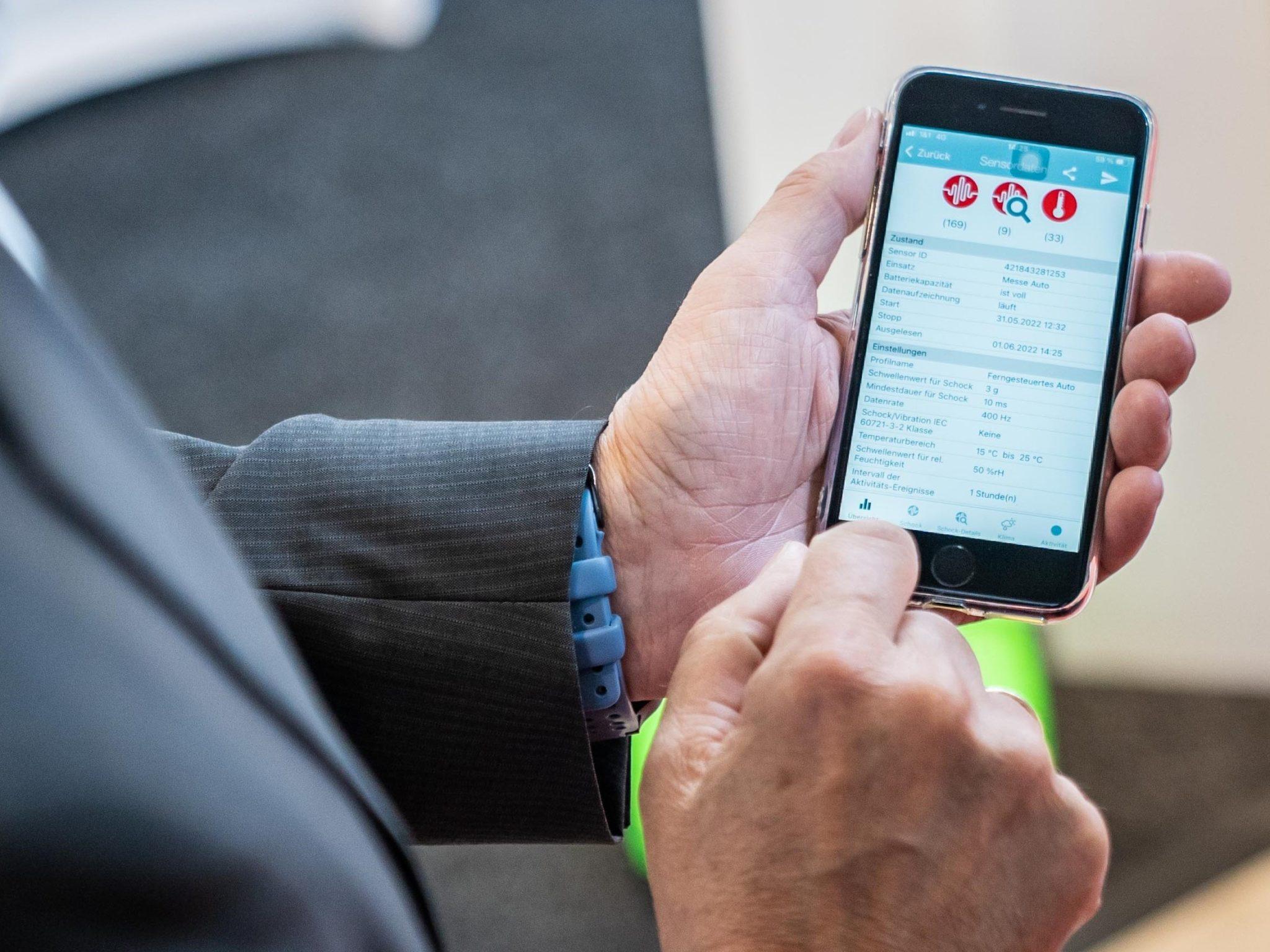 Easy job for the assemblers on site
Bernhard Sporleder, Project Coordinator at Maschinenfabrik Vollmer, praises the extremely easy handling, which together with the detailed shock recording was decisive in the decision for the ASPION system: "Anyone can read out the collected data wirelessly via smartphone app. We know immediately in the plant if there were critical events, because the contact people on site send us the read-out data directly by e-mail." And he adds, "You know how skeptical employees are about new things at first, but the ASPION system enjoyed a high level of acceptance right from the start."
ROI from the very first use
Rolf Geiger, Head of Export & Shipping at Uhlmann Pac, manufacturer of high-quality pharmaceutical packaging machines, reports that the data loggers pay off right from the very first use: "The shock sensors have proven themselves right from the start and provide us with very good service in the argumentation of damage to insurance companies or customers."
So leave nothing to chance when it comes to your machine transports and provide a whole new level of quality to your supply chain with the ASPION system. With the reusable G-Log data loggers, you can monitor your valuable machines during transport seamlessly, transparently and verifiable at all times.
Find more practical use cases in the industries overview and in the customer testimonials.