Monitor openly transported goods: Waterproof shock sensor withstands weather conditions
With the G-Log Waterproof, our shock sensor is now available in a completely waterproof version. The sensor's electronics are effectively protected against water and dust by encapsulation and a robust ABS housing. The shock sensor with IP 65 enclosure protection is designed for outdoor use and can be used reliably in temperature ranges from -30° to +60° Celsius.


The advantages at a glance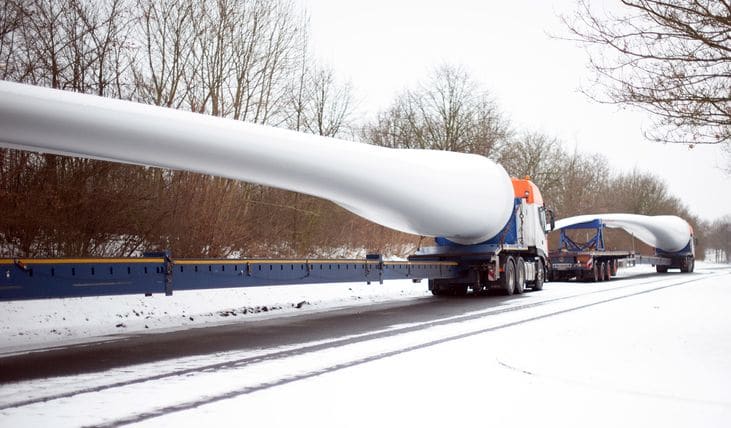 Fields of application
The ASPION G-Log Waterproof Shock Recorder was specially developed for use in harsh working environments. The waterproof housing enables the transport monitoring of unpacked goods as well as the use on machine tools. The shock sensors are used in the transport and logistics industry, in mechanical engineering and in the automotive and electrical industries.
The G-Log shock recorder is attached to the transported goods by means of a screw connection or industrial adhesive tape, initialized and activated with individual threshold values. Throughout the entire transport route, the shock sensor now stores occurring events such as shocks, vibrations or temperature fluctuations - if these exceed the set tolerance range. The recorded data can be read out at any time using a smartphone app or PC software and USB card reader and automatically transferred in accordance with current data protection guidelines.
Enthusiastic customers, excellent solutions and strong partners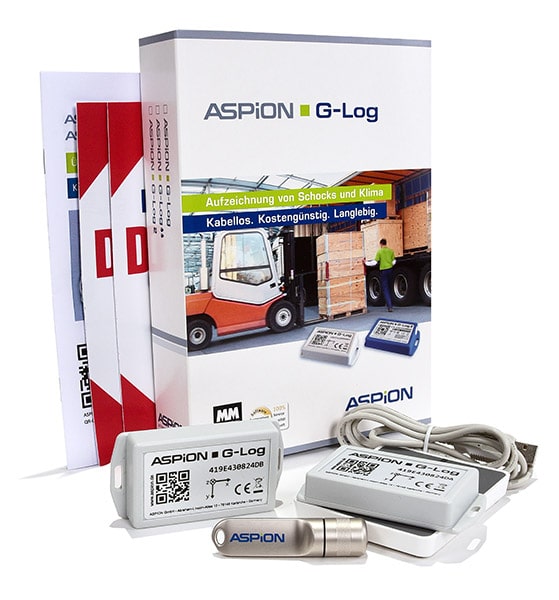 The ASPION G-Log starter package contains:
2 sensors
USB card reader
Software and app for monitoring your transports
for 239 Euro
Order your starter package now and protect your goods.